Fun Things to Do in Durango, CO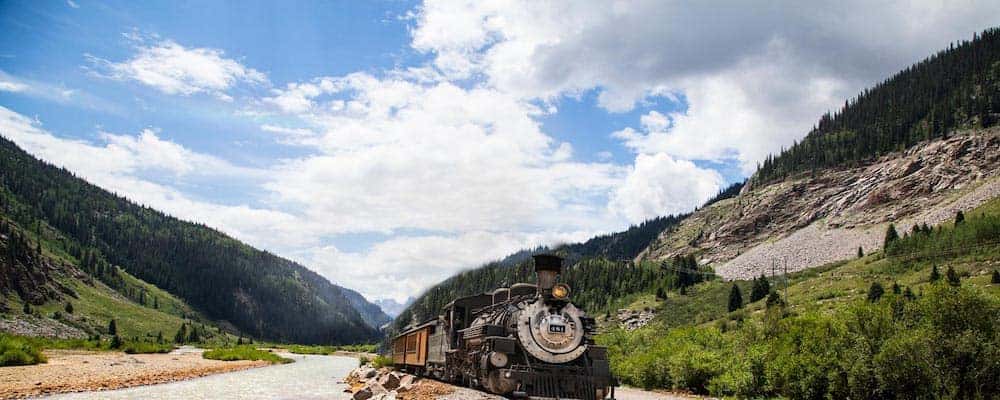 Recently named one of Budget Travel's "10 Coolest Small Towns in America" Durango, CO is an outdoorsmen and history buff's dream destination, with more to do per square mile than most any place else in the lower 48. Below are just a few of our top picks. If you're interested in learning more about our favorite places to visit, how to make a DIY air freshener, and more, contact us!
Mesa Verde
Located just south of Cortez and Mancos, the Mesa Verde site provides a peek into the lives of native tribes that inhabited the region more than a thousand years ago. The complex of buildings constructed into the very canyon walls includes homes, meeting places, granaries, and ceremonial buildings that show a striking sophistication for what was once thought a primitive people of the time.
Self-guided and ranger-led tours are available with tickets for purchase through the Mesa Verde Association. To learn more about the phenomenal resource, follow the links here.
Durango Fish Hatchery and Wildlife Museum
Get to know the animals that populate the wilds of Colorado and the Rocky Mountain region at this state-of-the-art facility. Tour the grounds with one of the knowledgeable volunteers, explore the trail walk, or stop down at the river and see local wildlife in its natural habitat.
Admission is free for the museum located at 151 E 16th St, Durango, CO
Salmon Ruins
Head a bit further south to Farmington, NM and check out another ancient site – the Salmon Ruins.The landmark and museum preserves the area's historic and prehistoric cultures, their art, crafts, and legacy and how it still impacts the modern people who inhabit the region.
Admission ranges from $1-$4 for the site located at 6131 US 64, Farmington, NM
Durango and Silverton Narrow Gauge Railroad and Museum
If you're traveling with a steam engine lover, then the Narrow Gauge Railroad and Museum is a must-see. Operating from the original 1882 depot, the railroad takes guests on a breathtaking tour through the Cascade Canyon or between Silverton and Durango for a unique view of the region as it was seen when the tracks were first laid. Museums at both ends of the line are staffed by helpful volunteers.
Located at 479 Main Ave, Durango, CO
Telluride
Colorado is almost synonymous with skiing and the outdoors, and there are few places better than Telluride. Located north of Durango, the Victorian mining town is not only stunning, but it's loaded with outdoor activities that draw in visitors from around the world.
Want to learn more than local tips? Be sure to read up on Nissan Altima reviews with our experts at Nissan of Durango today.