How to Start a Nissan with Dead Key Fob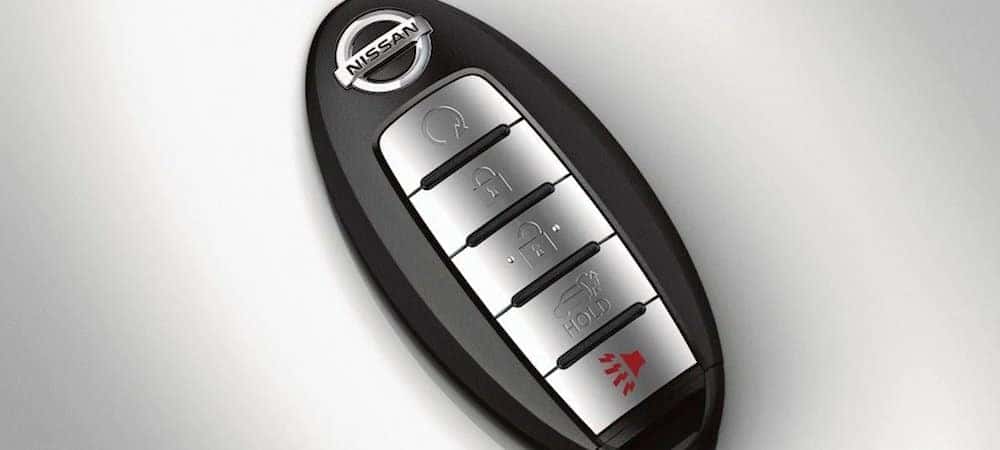 No one wants to experience the frustration of getting ready for work and heading out to their new Nissan, only to find they can't enter their vehicle, let alone start it. If you ever find yourself in this predicament, you may need to replace your Nissan key fob battery. After all, you're unlikely to have a spare key fob handy at all times! Nissan of Durango's guide below tells Farmington drivers how to start a Nissan with dead key fob, as well as how to change a battery in a Nissan key fob below.
How to Enter Your Nissan
First things first — you'll need to enter your car. Even if you need a Nissan key fob battery change, you can follow these steps to gain entry:
Turn the key fob over and push the release latch.
Remove the emergency key from the bottom of the key fob.
Use the key to unlock the driver-side door.
How to Start Your Nissan
After you've entered your car, the next step is starting the engine. Like the previous step, this is easy. Does your Nissan car, truck, or SUV have a key fob port? If so, you can insert the key fob into the port and press the brake pedal or clutch while pushing START/STOP. This will start your car.
Not sure if your vehicle has a port? That's okay! Press on the brake pedal or clutch and press the key fob against START/STOP.
How to Perform a Nissan Key Fob Battery Change
Wondering how to change a battery in a Nissan key fob? Once you've gotten around to purchasing a new battery, follow these Nissan key fob replacement steps:
Remember the key you used to get into your Nissan? Remove it again from the key fob.
Remove the key housing and the old battery. Pay attention to how the battery is positioned.
Replace the old battery with a new CR2025 battery. The negative side should be facing upward.
Reassemble the key fob and test it on your vehicle.
Now that you know how to change the battery in a Nissan key fob, you'll surely make transitions inside and out of your vehicle a breeze for years to come.
Still Have Questions About Nissan Key Fob Battery Changes?
Are you having problems replacing the battery, programming the Key, or is the key fob still not working? Schedule an appointment at our service center near Cortez and Mancos. Our team can diagnose the problem and get you back on the road. While you're here, take a moment to browse our latest service specials! No matter if you're looking for a Nissan key fob battery replacement, or if you're in need of a major repair, our team at Nissan of Durango has you covered.
More from Nissan of Durango
The Nissan Murano has been powering drives in Farmington for years and for model year 2021, the Nissan Murano trim levels are ready for your hands and right foot! All four of these Murano trim levels are just begging for you to discover, and the place to find them all is at Nissan of Durango. From base…

For owners of the Nissan Maxima models, it's already clear that this vehicle provides an exceptional interior from which to enjoy every Mancos commute. Complemented by a host of comfort and convenience features, the spacious 2021 Nissan Maxima interior brings 14.3 cubic feet of tranquility to any Durango area drive. Audio and connectivity features keep…

With a unique design and delightful features, the 2021 Nissan Kicks is perfect for any Durango area driver looking to turn heads. The sleek angles and gorgeous profile of the Kicks isn't all that will have eyes following as you drive by, the wide range of available colors, inside and out, make this vehicle unique…